In 2005, I think I got my heart broken more than ever (even though I didn't have one boyfriend), and I spent the majority of the year hating anything and everything with testicles.
ASIDE from that, though, 2005 was incredible. I mean, I got suspended from school. I got in a war with silly string and cascarones with my two favorite bands (The Academy Is… and Fall Out Boy) while in Texas with Phoebe, one of my absolute favorite people. And also in that weekend, I became a member of the best organization ever, die Kreepikinder (we can be creepy, tra la la) AND was rescued by Patrick Carrie from the evil Brian, or whatever his name was. I made approximately seven million new friends all over the place. I spent approximately seven million minutes with my best friend for LIFE Ryann. I went to Denny's with Cute Is What We Aim For, Rookie Of The Year, and David Melillo and was almost killed by fireworks shot by the guys in Rookie. I spent too much money. I went on a mini road trip with my mom to see The Academy in Toledo and Columbus. (I saw TAI six times this year.) I turned 18 and got a tattoo. I had the most amazing birthday party ever. I started trying to learn German. I liked another 14-year-old. I went to Lexington approximately seven million times. I figured out what I want to do with my life. I went to Chicago. I went to more shows than ever. I could go on and on and on and on about the good things that happened in 2005...
…but I think I'll stop there.
And here it is,
Top 25 Albums of 2005
1. The Academy Is… -- Almost Here
TAI owns my soul. I've listened to this album almost every single day since February 7th.
2. Jack's Mannequin -- Everything In Transit
Gives me the shivers! Just incredibly beautiful.
3. Fall Out Boy -- From Under The Cork Tree
I am sososososo proud of FOB. They've come so far since I saw them for the first time over two years ago.
4. The Audition -- Controversy Loves Company
They know what they're doing and they do it well. It's hard for me to go very long without listening to them.
5. Limbeck -- Let Me Come Home
I wish I could have put this higher! Limbeck dance parties 4 lyfe.
6. The Pale Pacific -- Urgency
If you were disappointed by Death Cab's album, buy this one. It's very reminiscent of the "Photobooth" days. Plus it's poppy and beautiful and awesome.
7. Panic! At The Disco -- A Fever You Can't Sweat Out
Biggest surprise of 2005, definitely. I've liked them since I heard them, but I didn't expect their D to be THIS good. I just bought it Monday and it's already in the top 10.
8. The Hush Sound -- So Sudden
Very unique. It's a relief to hear bands like the Hush Sound.
9. Days Away -- Mapping An Invisible World
I've seen Days Away live three times and still haven't met any of them. Oh, and this CD is pretty brilliant.
10. Nightmare Of You -- Nightmare Of You
I kind of want to make babies with Brandon Reilly when I listen to this.
11. Paramore -- All We Know Is Falling
12 Acceptance -- Phantoms
13. Anberlin -- Never Take Friendship Personal
14. I Am The Avalanche -- I Am The Avalanche
15. Funeral For A Friend -- Hours
16. Say Hi To Your Mom -- Ferocious Mopes
17. Copeland -- In Motion
18. Nada Surf -- The Weight Is A Gift
19. Death Cab For Cutie -- Plans
20. Bright Eyes -- I'm Wide Awake It's Morning
21. The Starting Line -- Based On A True Story
22. Doves -- Some Cities
23. Tom Vek -- Tom Vek
24. Sherwood -- Sing, But Keep Going
25. Koufax -- Hard Times Are In Fashion
This was so difficult to order. This year was AWESOME for music. Last year my list was based on what I thought was the BEST, but this year I ordered them on the ones I liked most, and how much time they spent in my stereo. Some of the albums that are lower on the list are absolutely AMAZING, like Copeland and Bright Eyes, and I wanted to put them higher up, but didn't know where.
2005 in pictures
If I put in all the pictures I wanted in here, all your computers would crash. So all the show pictures are not all the shows I went to, and those are not the only friends I have, haha. These are also not in any order at all.
SANTI TRA LA LA!
Die Kreepikinder was established on March 20th as Phoebe, Jenna, and I were lurking in San Antonio at the Fueled By Ramen show. The Butcher, from The Academy Is…, joined after saying "I can be creepy!" The organization now includes members of The Good Life, This Is Me Smiling, the Plain White T's, and others. Membership is by invitation only. Do not ask to join.
The Outer Banks, North Carolina with Alyssa. June.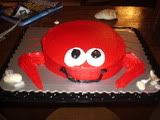 We got a crab cake.
Not at the Outer Banks, but at the Newport Aquarium. I spent like, an hour in the shark tunnel because it was really freaking cool.
My little sister is way hardcore.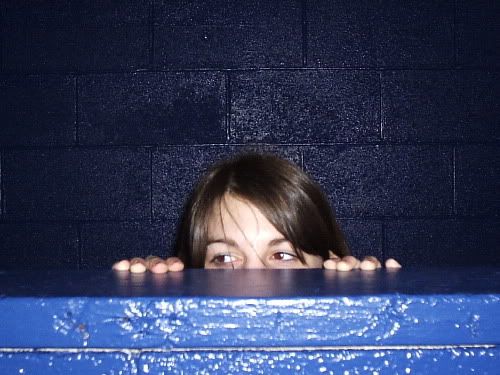 Lurking in a baseball dugout on spring break with Alyssa and Ashley.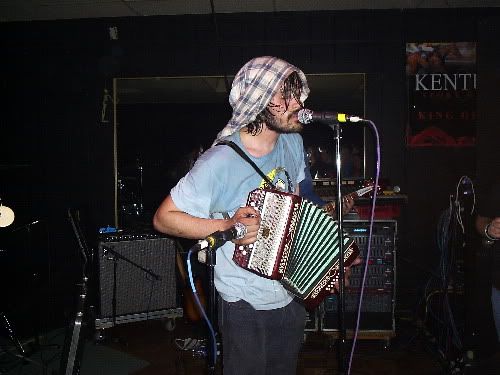 mewithoutYou, April 15th (I think) with Brandon & Ryan in Louisville. Aaron Weiss is an amazing person.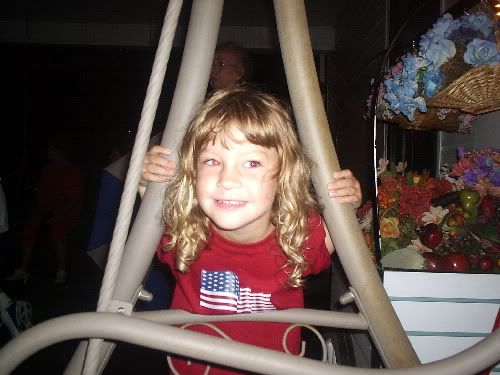 Fourth of July in London with my brother-in-law's family. This is Mackenna, my not-niece. She's probably the cutest thing you'll ever see.
Shaant, Cute Is What We Aim For. July 5th? I've lost track of dates.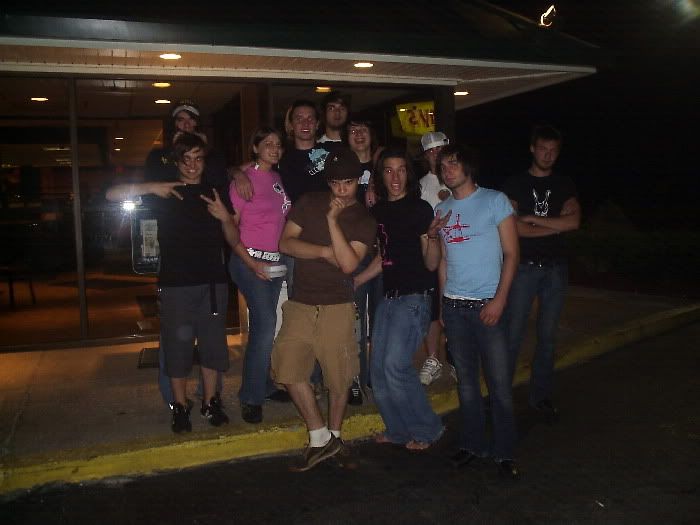 Denny's with Cute, Dave Melillo, and Rookie Of The Year + friends & roadies. "STRAWS!!!!" "Oh god, we're getting arrested!" Story time with Dave. I love these guys for life.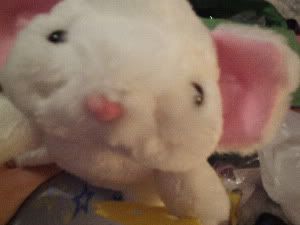 Santi the mouse. I made him in my child care class, the most pointless class I have ever taken.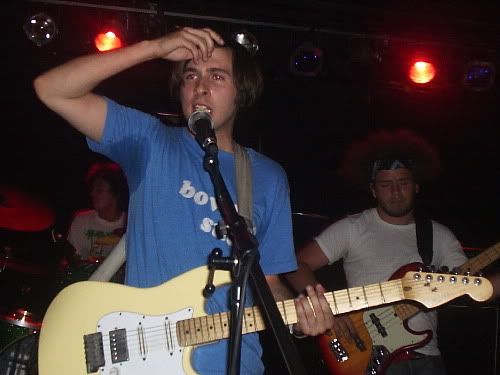 Days Away, Toledo. July 12th.
Food and games in line for the Columbus TAI show, July 13th.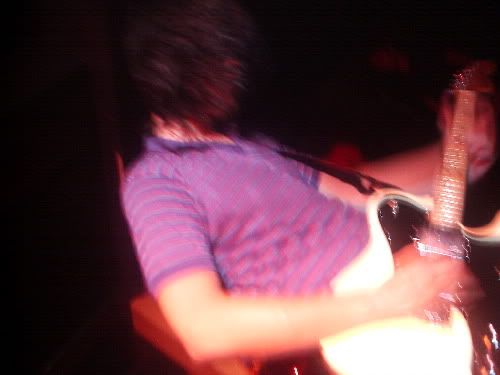 Michael Carden, July 13th.
All the crap I got in Toledo and Columbus. Posters, picks, drumstick, shirts, and a random hat a guy from the Plain White T's gave me.
Alyssa! Adventures in April after Mike's show at Quest.
Butter shoes! January or February… with Geoff & Salem.
Best friends in subway on the dreaded SHH trip. February.
The coolest Subway employee ever, Dan the Man.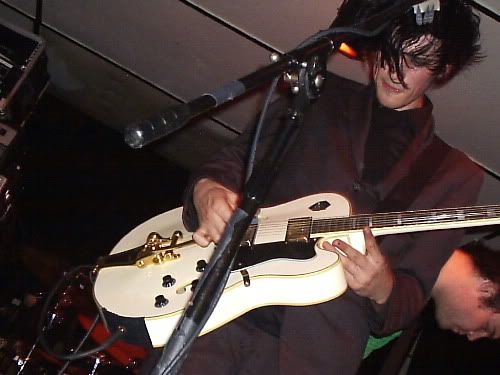 JamisonParker (rip), May 18th in Columbus.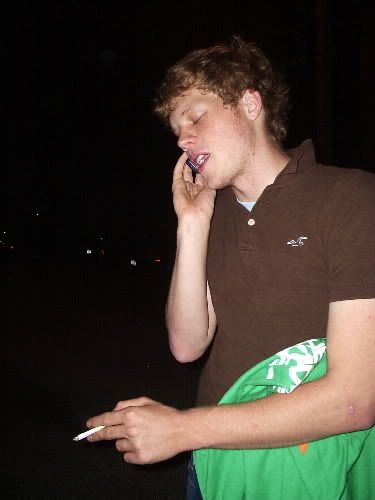 CHAD! Talking on my phone in Columbus, May 18th. Chad is the best merch boy of all time. This year he gave me two free TAI shirts and like, three discounts.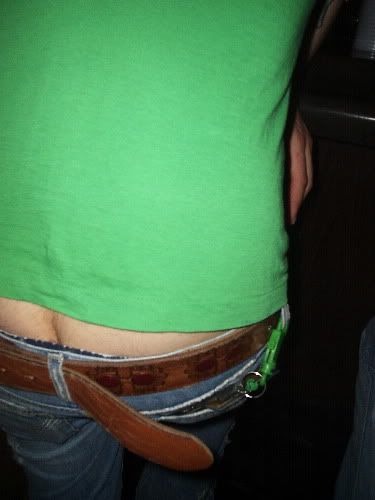 The Butcher, May 18th, Columbus. "Are you taking pictures of my butt crack?!?!?!"
Cuerpo! Spanish class on, I think, the last day of school.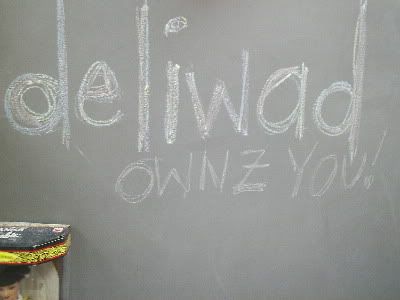 Delia + Guad = Deliwad.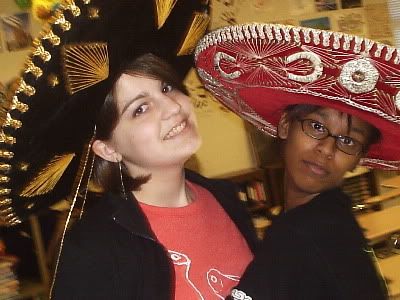 Me & Kirsten in Spanish. Rock.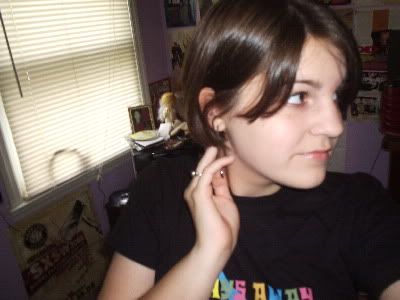 Camwhoring.
Adventures in Lexington with Ryann, June.
More lurking.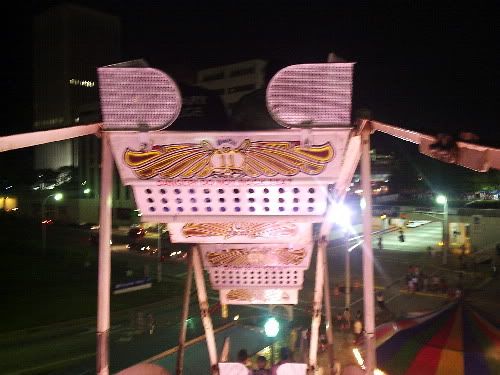 Rednexpo. July? August? I don't know.
Rick from Melee, Cincinnati, July 28th. Rick has sweet moves. I love Melee for life. Chris still hasn't e-mailed me back about the party.
127 Yard sale with Ryann. August.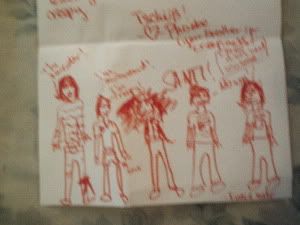 Packages/letters from Phoebe! Summer.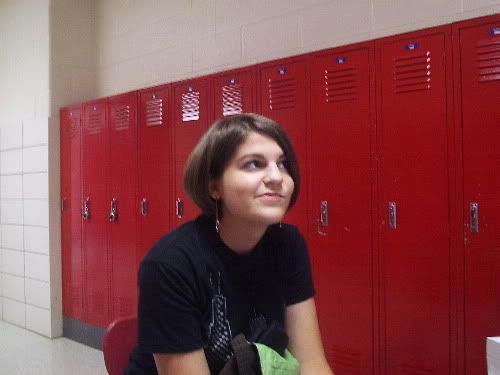 Senior year, doing nothing.
Baking with Jerrod.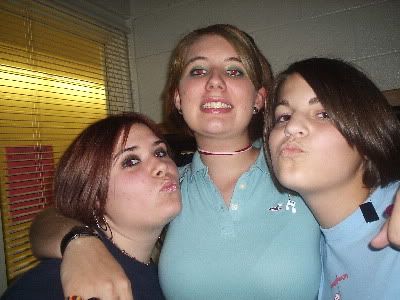 Shows at the Beaumont Y with Ryann and Kathryn. I'm pretty sure this was at the Bloomington show in August.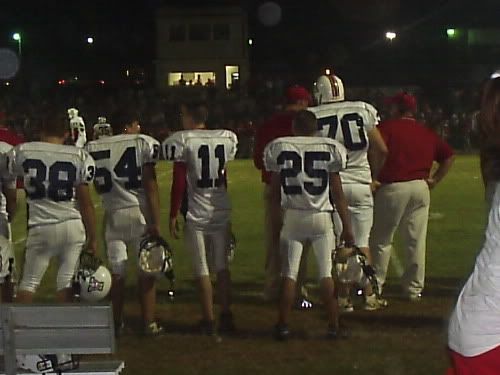 Football gaaaaames!
Fishing! Haha. Adventures in LexVEGAS with Ryann. I don't know when this was.
School spirit, what what? Uh… homecoming, so… October?
Waffle House with Alyssa before the Track Record show. October 14th.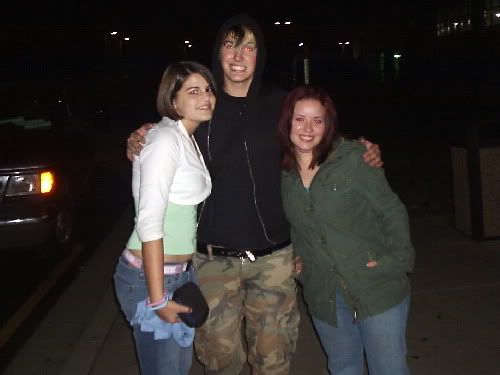 Michael from the Track Record. He was supposed to go to Tolly Ho with us, but then he didn't. :'(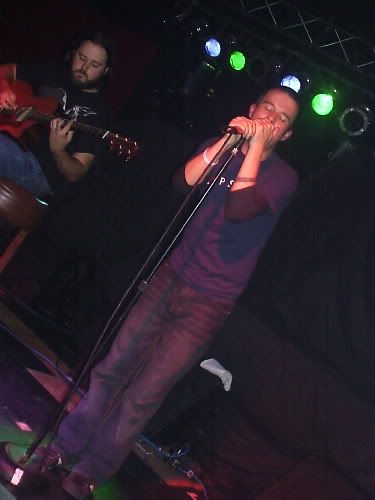 Matt Davies!!! October 16th - He Is Legend, Anberlin, Funeral For A Friend, & Story Of The Year. I saw F4AF twice this year! I met Aaron at this show. :]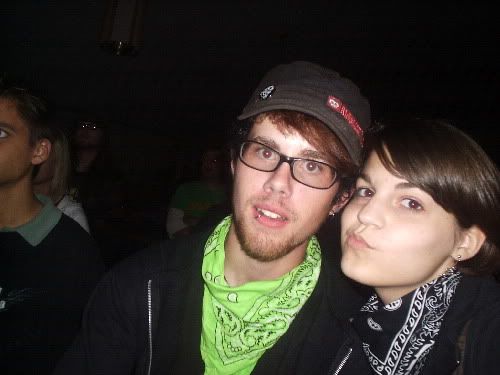 Rock N Roll Adventures in Berea/Richmond with Geoff, RC, Steve-o, Jerrod, & Corsets Are Cages. Late October.
Chicago! November 5th, when I visited Columbia College Chicago, aka the school of my dreams.
We Are Scientists, November 6th in Louisville. Keith is wonderful. Sososo happy I finally saw WAS. They're probably the best band you've never heard.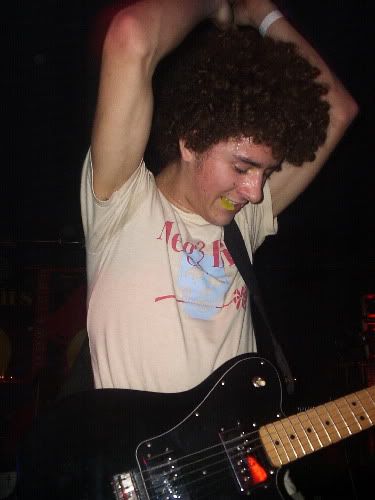 The Audition (and The City On Film and Spitalfield), November 8th in Louisville. The Audition blew me away. I missed Spitalfield like CRAZY. New TJ is awesome, and I don't know what I'd do without Mark.
I met VINNIE CARUANA!! At the Koufax, I Am The Avalanche, Waking Ashland, and The Honorary Title show on November 17th. Vinnie is a genius.
I also met Aaron Kamstra from THT for the second time. I look disgusting, he doesn't. I still haven't posted these pictures because I suck at life. I met some really cool guys at this show and froze to death with them.
Birthday PARRRRRty! You're a square if you didn't go. Corsets played and it was amazing.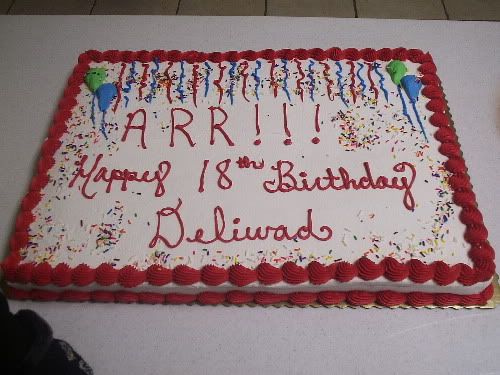 Jerrod is insane, uhm, after a Corsets show at the Beamont Y. November 19th.
4AM trips to Steak N Shake with Mike, Geoff, & Jerrod.
Ryann and I celebrated adulthood by getting a piercing…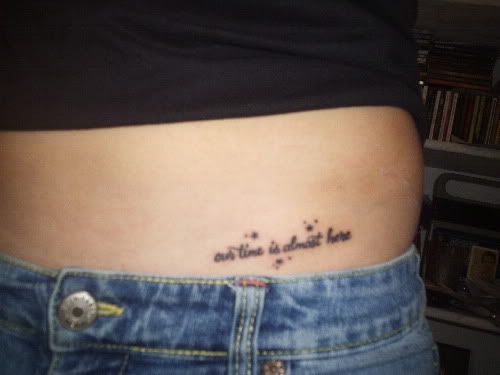 …and a tattoo without our parents permission.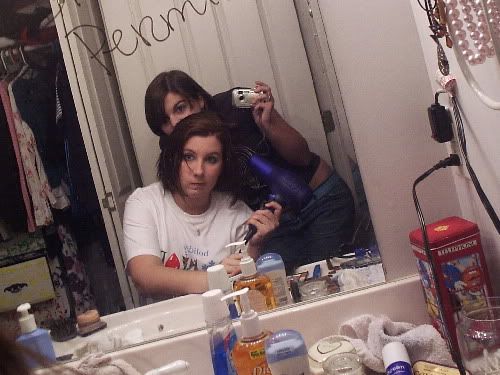 I lurked a lot this year.
The kids at ACKC that Ryann, Nosh, and I taught Spanish to. I miss them like crazy.
The Butcher, December 17th in Cincinnati after the TAI show.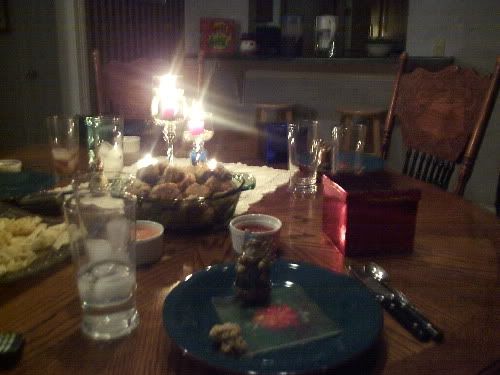 Christmas dinner at Ryann's. Fancy fancy!
Ryann got a tattoo last week.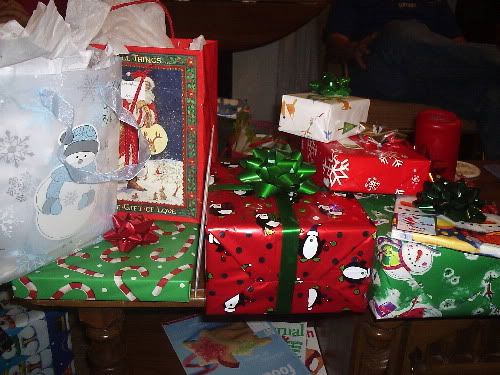 My stash at Christmas.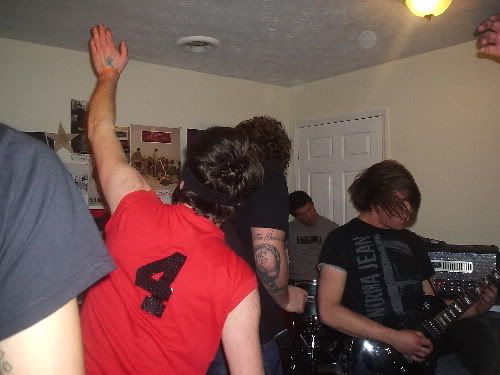 Gwen Stacy house show after the original show got shut down. December 28th.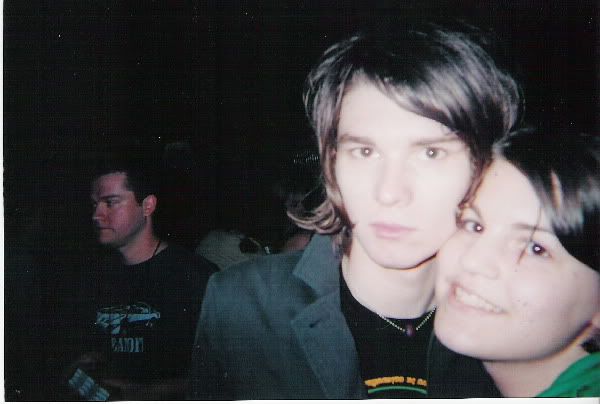 Me & William "Deer in headlights" Beckett, April 20th in Cincinnati at the FBR show. William met my mom that night (for the first time).
Mason, Amanda, and me at Cincinnati Warped, July 20something. I saw approximately seven million bands that day, and I met the infamous Dirty. And Funeral For A Friend aksfjasdflja.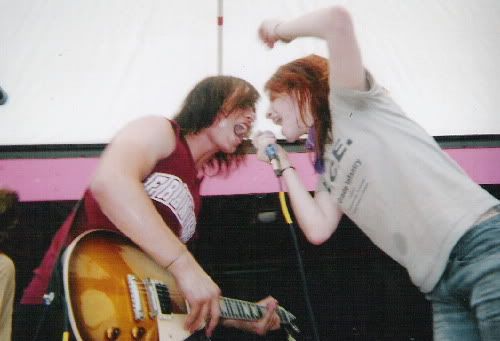 Paramore at Warped. Hayley is the best female front(wo)man, and she's super nice. I saw Paramore again a week later with Melee.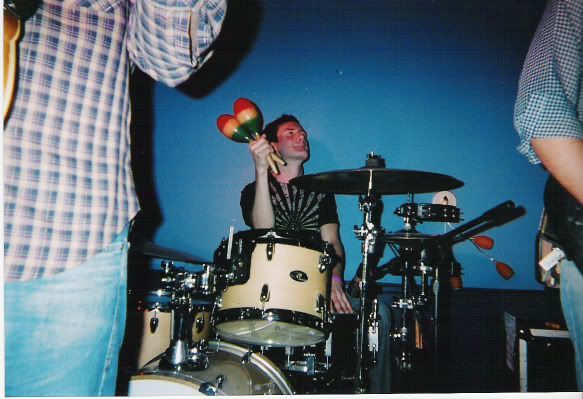 Limbeck at SXSW, March 19th. I had a dance party with a complete stranger and Limbeck basically loves me and Phoebe for life.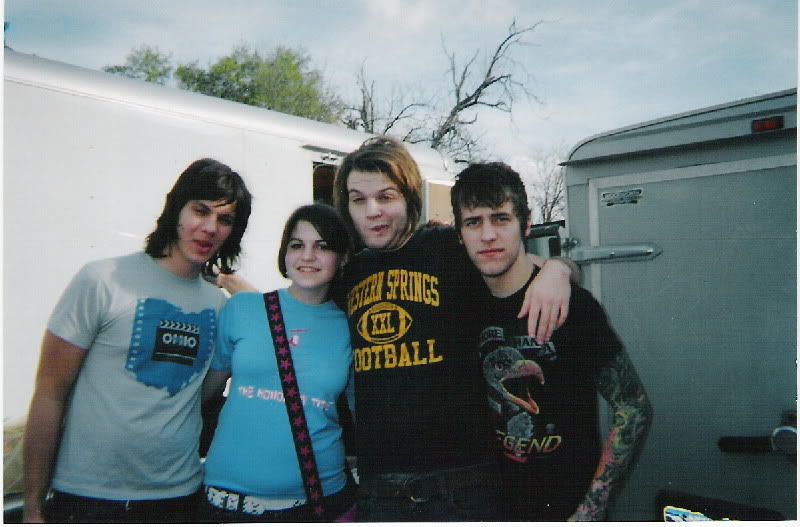 Mike, Tom & The Butcher in San Antonio, March 20th.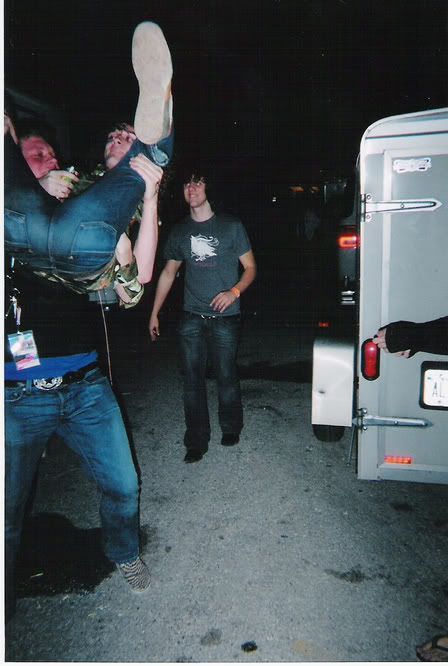 THE GREAT WAR!!!!!!!!!!!!!!!!!!!!!!!!!!!!!! March 20th in San Antonio. Chad threw a wad of silly string at me and it hit my eye and it hurt like hell, but that was the best fun I've ever had with a band for sure.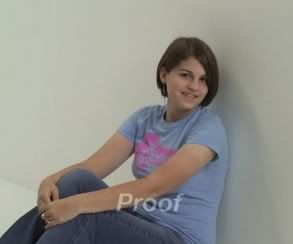 One of my senior pictures. I was late for my appointment to take those thanks to stupid office aides, and they weren't that great but they were insanely expensive. Holy crap, I'm graduating next year. Aslkjfasdf!
Here's to 2006 being even more full of music, adventure, fun, and looooooove.